Discussion Starter
•
#1
•
I have a growing interest in staying warm on stand so I've looked into the heater body suit and the warmbag and the IWOM. After looking at them all I think I want to make my own and combine some of the features I think I want. The WI gun opener was very cold (single digits) with wind chills below zero. The bow season was also cold and windy and now that I am down to 185 pounds, I struggle more with keeping warm.
Here are the 3 products I looked into when considering making my own. I like features of each so I am combining.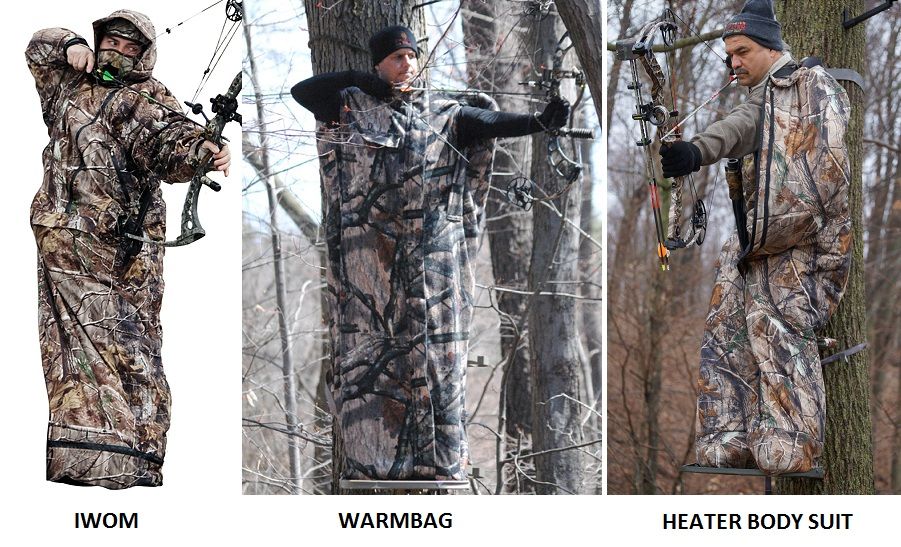 It's the off season and it gets dark at 4:30 pm so it's time for winter projects so I'm firing up the sewing machine and thought I'd share this project with those interested in constructing their own cold weather gear. This will be a work in progress and a sort of "learn as you go" since I have never made something like this before.
Step one is making a pattern. It would really be easy if I skipped the legs/feet such as the Heater body suit employs but I like that feature so pattern making gets a bit more difficult, not because of the feet or the legs but the gathering of the panels that meet at the crotch. 4 panels all have to meet in the same place and must be sewn inside out and with multiple layers of material so spending time up front getting the pattern right will pay off when I get to the sewing machine (and because I expect to make a couple of these suits for family members and don't want to have to figure it out over and over.)
I sketched out a few patterns and then transferred the patterns to old bed sheets to see if I got it correct. On a side note, it appears that one king sized top sheet is large enough to cut all the pieces from.
**TIP** King sized top sheets are easy to find while your wife is gone Christmas shopping. They are in the closet at the end of the hall. ;-)
Here are the pattern pieces that make up the panels to sew the suit. Note! Two of the foot panels are required.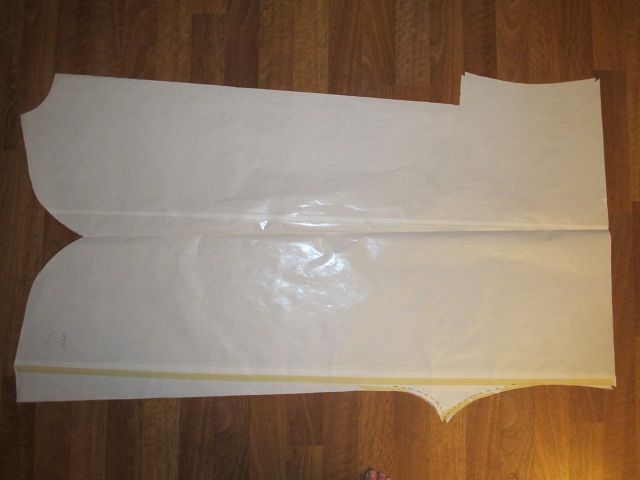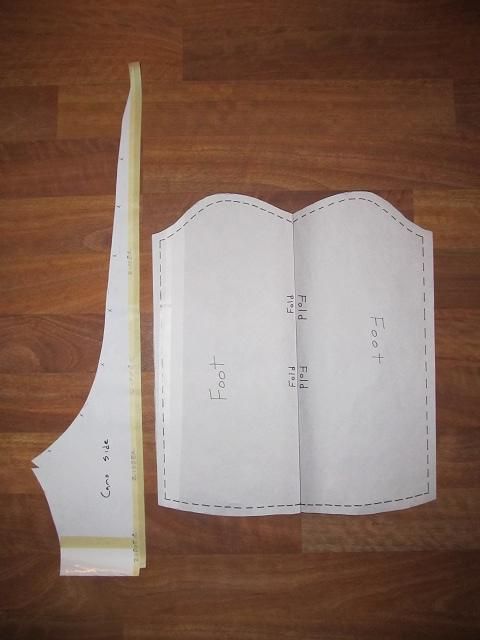 Then I traced the pattern pieces onto the bed sheet to make the prototype.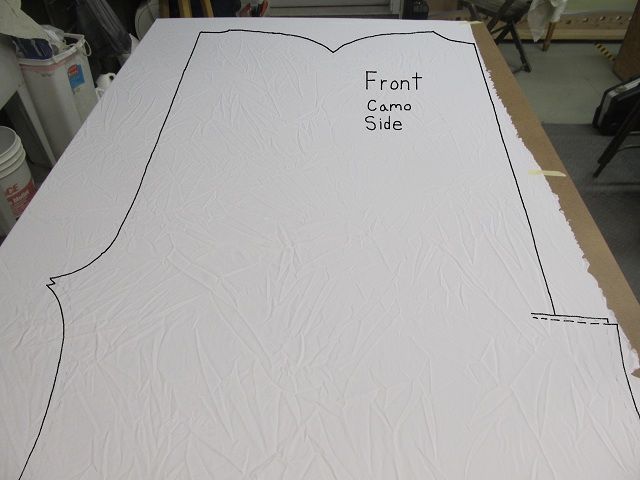 I like the big main zipper of the HBS but I want the flexibility of also having arm zippers if I want to use binos or make/take a phone call or other reasons to have my arms outside the bag without losing all the warmth by getting out of the bag so my bag will have 3 zippers.
The flap is 1 3/4" wide to make sure to protect the zipper from wind/rain/icing up. Both arm zippers will also have protective flaps.
Here is prototype #3. I think I have the pattern figured out without having to test my work on the expensive material. (plus now I have an idea of what to get the wife for Christmas........... New king sized bed sheets)
All the layers of the bag will be polyester so it makes sense to sew the bag with polyester thread. Coats makes a thread for outdoor projects. It's very strong. I can't break one strand when wrapped around my hands so I think it will hold up well.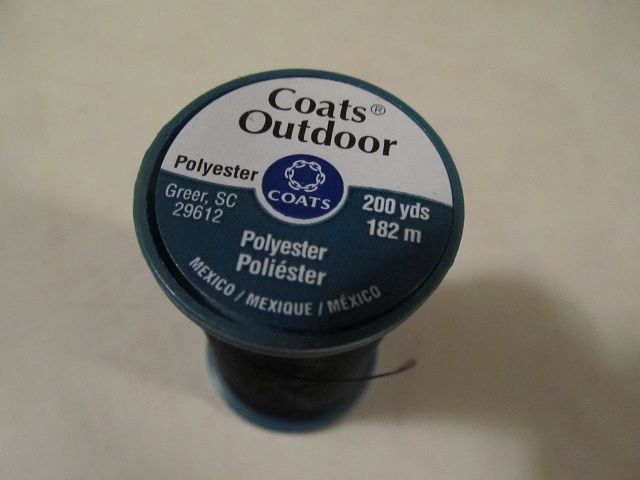 Something we take for granted but is paramount to the design of such a hunting garment is the zipper. In this case the ability to get out quickly and quietly. You may not have noticed that most zippers don't just fall open and must be activated by pulling on the toggle to move the closure. That is except for a double pull sleeping bag zipper. For safety reasons it has to open even on falt and from both sides. If you were to grab and pull a regular zipper by the ends of the fabric wings used to sew it to the project you will find the zipper will not open meaning you won't be able to get the toggle and closure to fall simply by pulling the two halves apart.
A sleeping bad zipper is different in that you can separate the zipper without touching the toggle and closure by simply pulling the two halves of the sleeping bag apart. For that reason the HBS offers a snap on the front of the suit just below the waste so that when you begin opening the suit, the zipper does not go all the way to your feet. You want to be able to slide out of the bag just by bringing both hands through the zipper opening without actually having to fumble for the zipper toggle.
Using a regular zipper for this task will leave you disappointed in the ability to get out of the suit with the least amount of motion, noise and effort.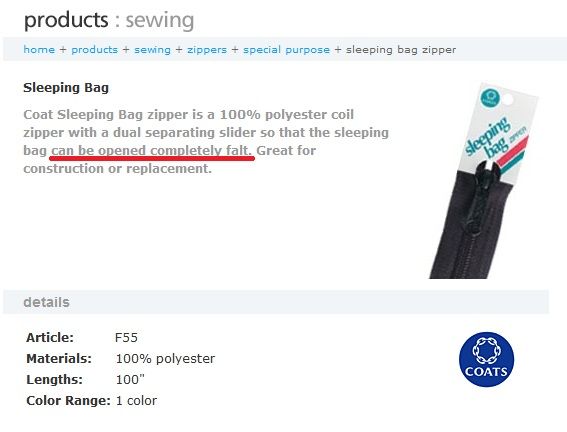 More on locking and non-locking zippers.
http://www.youtube.com/watch?v=JCh3DfyEUVM
Here are the layers of construction I'm using for this project. As the video I created states, I'm considering an additional layer of Polartec fleece. I just need to test the sewability of this many layers. When I join the two sides of the suit I would be sewing through 12 layers of fabric and insulation.

Video I created showing the layers.
If you haven't used a roll cutter you really need to. You wont use a scissors again.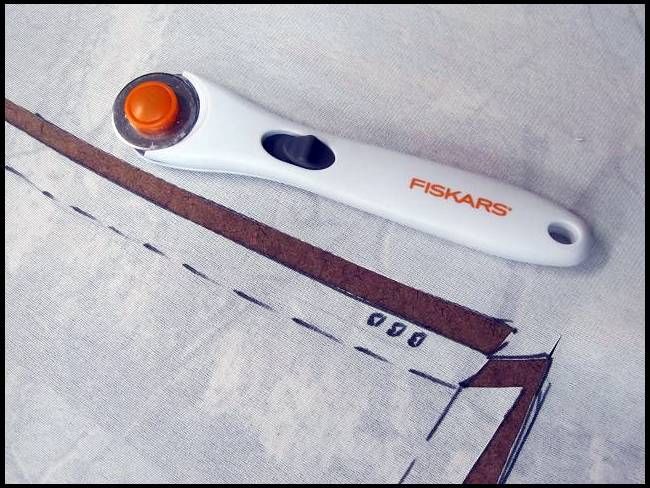 There is no turning back now. The good stuff has been cut. ;-)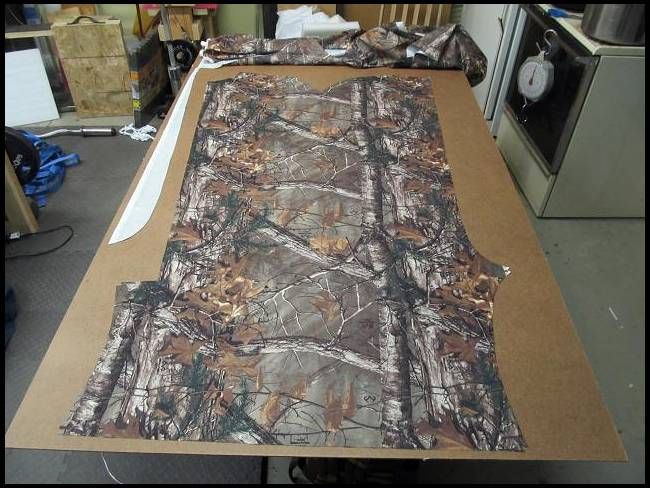 I dont think its possible to cut out polartec (or any stretchy fabric) in an elaborate pattern without using a roller cutter. A scissors just moves the material too much to make everything line up from the start of the cut to the end. A roller cutter is a close as one can get to using a cookie cutter with the least disturbance to the material being cut out.
For info on this material click the link.
Polartec Fabrics | Impossible Made Possible
You can buy it at Joann fabric stores now. They just started carrying it but other outlets also carry it.
Joann had it for $9 a yard but seems to have lots of 50% coupons that you can print out from their website.
Good Lord did that last part sound geeky or what? Hopefully that feeling wears off when I am on my manly bow stand with my manly bow killing big game animals in a manly manner. ;-)
With all the many pieces of all the layers cut out I had to do a process check trying to sew through this many layers. As stated, the suit is made up of 6 layers but joining the panels together requires sewing through two panels or 12 layers of fabric. That's a lot to ask of this old Singer so I need to test it on a scrap piece.
The data sheet on the 3M Thinsulate web site says that Thinsulate needs to be quilted into the garment and that too much sewing compresses the loft causing a loss in insulation efficacy so they state that quilts ought not be closer than 4 inches but can be as much as 10 inches apart. (too far apart and the Thinsulate in not supported enough and will come apart during machine washing. Thinsulate needs support but not so much you lose the air trapping loft that makes it so effective.
I cut a 1 foot by 1 foot square of the 6 layers and set on a quilting distance of 5 inches apart in a square pattern. The Singer had no problems sewing the 6 layers.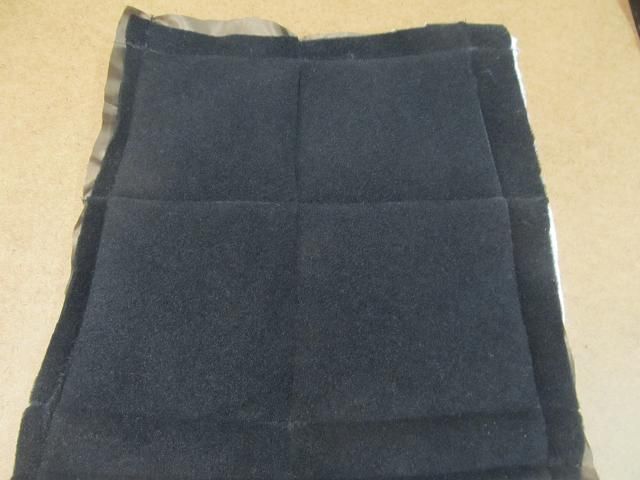 Then I cut the test piece in half and stacked them to test sewing through 12 layers. It was slow going and I had to make some adjustments but I was able to sew through all of it. So far so good. Im pleased with the results.
Again the layers in order are
Camo polyester tricot
Polartec fleece
Ripstop polyester
3M Thinsulate 150
Ripstop polyester
Polartec fleece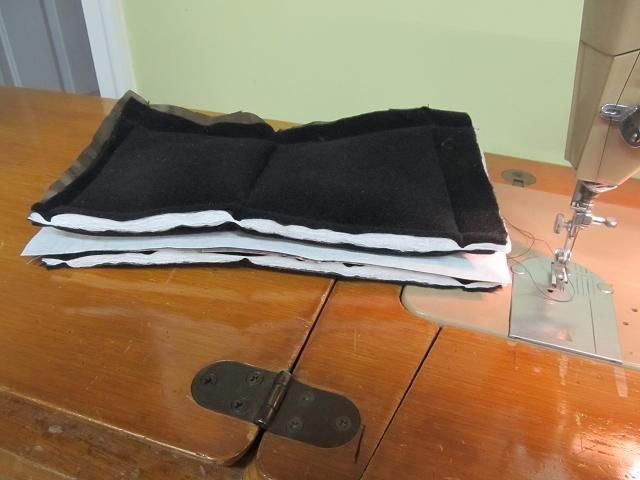 Its clear that there is no way the wind is going to be able to cut through this stack of fabric. I then bent, folded and manipulated the stack while holding near my ear and it is as quiet as a bed quilt. Then I threw the test piece in the freezer for an hour and tested it for noise again. Still its very quiet. All systems are go.