Discussion Starter
·
#1
·
Last night after we got done shooting at the shop, I got to thinking. Before I left I bought some of the new Quickspin ST Speed Hunters to fletch up half of the dozen of gold tips I had. There had been a few people in the shop lately wanting their arrows fletched up with these so I thought it was worth a try. Got home and started fletching them up. The thing that got my attention about them first is that unlike the flat bottomes blazers, these had a little curvature to the bottom, making them easier to fletch. Nice.
I got them finished and couldn't tell much about them when I was out shooting last night in the floodlights. . I decided to go out today and do a little comparison. I didn't bother grouping at 20yds, I didn't want to risk the carbon casualties. I only did 30 and 40 yds, I may edit later with 50, 60yd groups. I would also like to add the blazers were shot first
Here is 30yds
Here is 40yds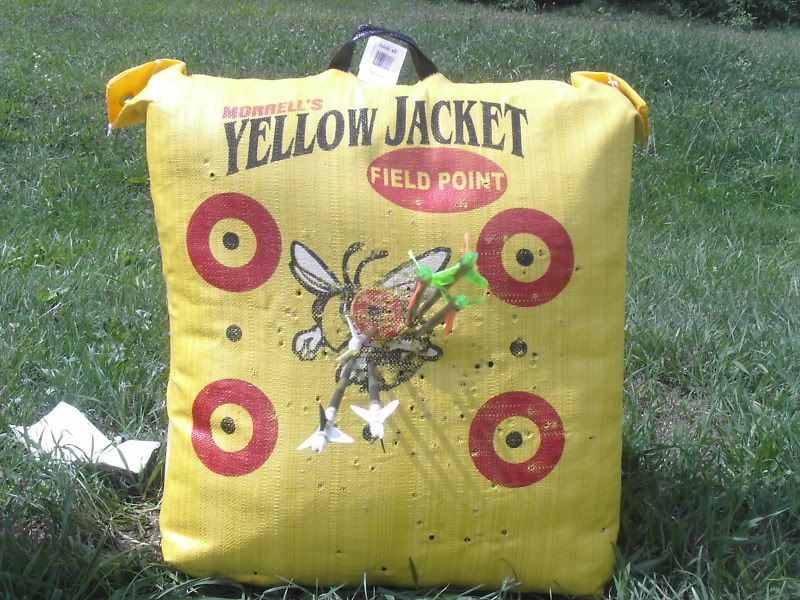 In conclusion, I'm not to say that they will shoot good for you, but they seem to be working better out of my setup. Both vanes shot very well though, the blazer groups are a little decieving aswell because is seems at that spot in the bag, the arrows hit and the back ends fall down a bit. The ends of the shafts were closer than the vane ends. I will be shooting these quickspins for a little while I believe.